"Truth About Moringa (Drumsticks)"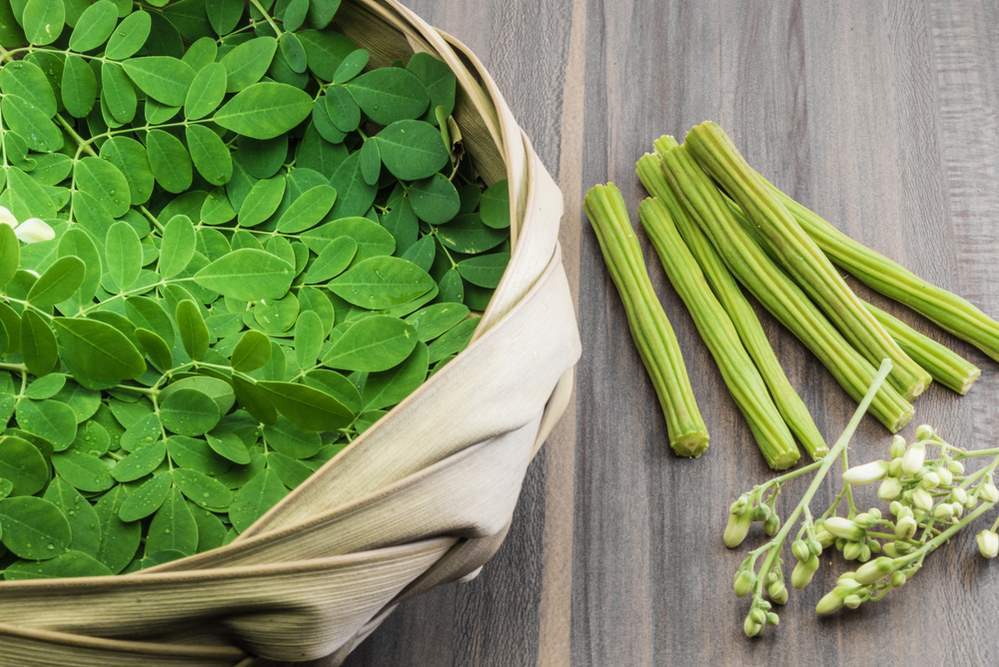 Moringa is an incredible nutrient-dense superfood! It is rich in vitamin C, calcium , protein ,vitamin A , and potassium. Therefore it is known as "vitamin tree" – with above qualities.
Moringa is a unique plant because almost all parts of it — leaves, seeds, flowers/pods, stem and roots — can be used as a source for nutrition and its other medicinal properties.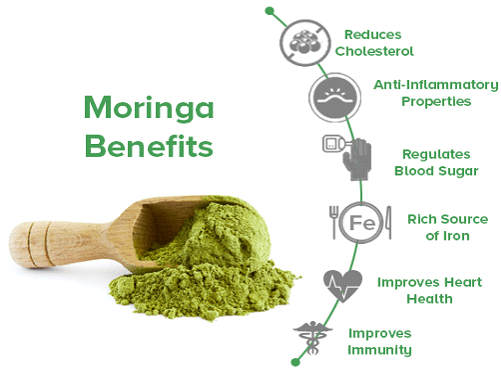 Health Benefits
Antioxidants and Anti-Inflammatory:
It is nutrient packed, full of protein, essential amino acids, antioxidants, These are associated with a reduced risk for chronic diseases, such as stomach, lung or colon cancer; diabetes; hypertension; and age-related eye disorders. Moringa has a strong anti-bacterial and anti-inflammatory effect , so it helps fight skin infections.
Balances Hormones and Slows the Effects of Aging:
• The leaves have a high iron content and help prevent anemia.
• Moringa benefits the libido as well and might work like a natural birth control compound.
• Boosts the immune system during pregnancy and also increase breast milk production/lactation.
Helps Improve Digestive Health
• Due to its anti-inflammatory properties, moringa has been used in treat stomach ulcers, liver disease, kidney damage, fungal or yeast infections (such as candida), digestive complaints, and infections.
• A common use of moringa oil is helping to boost liver function and therefore detoxifying the body of harmful substances.
• The leaves help protect your liver and promote cleansing of the body.
Balances Blood Sugar Levels:
• Moringa natural antidiabetic and hormone-balancing properties. Aside from chloregnic acid, compounds called isothiocyanates that are present in moringa have also been tied to natural protection against diabetes.
• It contains glucose-modifying, anti-diabetic properties that can fight Type 2 diabetes and obesity.
Protects and Nourishes the Skin
• Moringa contains natural antibacterial, antifungal and antiviral compounds that protect the skin from various forms of infections. moringa is used on the skin include: reducing athlete's foot, eliminating odors, reducing inflammation associated with acne breakouts, treating pockets of infection or abscesses, getting rid of dandruff, fighting gum disease (gingivitis), and helping heal bites, burns, viral warts and wounds.
• Moringa oil is applied directly to the skin as a drying, astringent agent used to kill bacteria.
Helps Stabilize Your Mood and Protects Brain Health:
It is protein food and a rich source of the amino acid, moringa benefits neurotransmitter functions, including those that produce the hormone serotonin. Moringa is also rich in antioxidants and compounds that improve thyroid health, fighting fatigue, depression, low libido, moods swings and insomnia.
Good for heart:
It is a known agent for preventing hypercholesterolemia and hyperglycemia.
Moringa