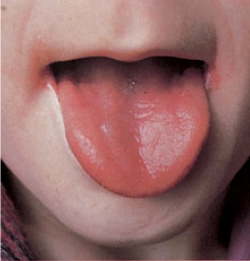 Plummer Vinson Syndrome? Paterson-Kelly Syndrome? Sideropenic Dysphagia? Esophageal Web? What is this? What causes this problem? Is it curable? What are the signs and symptoms? How can homeopathy help you? All of this and more answered, in this post and of course our doctors always there to help you. Just fill in your details in the form down below and we will answer all your questions for FREE!
Get help from our expert team of doctors!
Looking for answers, help for the disease? Why not take an expert's opinion? Fill in some of your info below and we will answer all your questions.
IT'S FREE. We will call you back within 48 hours!
We are always here to help you. Just take one step towards Dr. Thind's Homeopathy, we'll offer you the best treatment.
What is Plummer Vinson syndrome?
Plummer-Vinson syndrome is a condition of dysphagia with long standing iron deficiency anemia. The conditions are presented as difficulty swallowing due to small, thin growths of tissues that partially block the esophagus i.e. food pipe.
What are the signs and symptoms of Plummer Vinson syndrome?
• Difficulty swallowing (Dysphagia).
• Weakness.
• Pain.
• Pallor.
• Fatigue.
• Burning sensation on tongue
• Shiny red tongue.
• Esophageal reflux.
• Odynophagia.
• Tachycardia.
• Weight loss.
• Underlying loose of connective tissue.
• Atrophic glossitis
Can iron deficiency cause dysphagia?
Progression of the dysphagia can lead to weight loss.Patients with Plummer-Vinson syndrome are frequently thin and pale.Because iron deficiency anemia is a part of the syndrome.
Why does iron deficiency cause glossitis?
There are certain diseases can cause glossitis, especially where nutritional deficiencies occur, such as celiac disease, protein-calorie malnutrition, and pernicious anemia.
Will glossitis go away?
In most cases, glossitis goes away with time or treatment or avoid foods that cause inflammation of the tongue.
How can Plummer-Vinson Syndrome be prevented?
Plummer-Vinson Syndrome is not a preventable condition, as the cause of the condition is still unknown.
• proper amount of iron is taken through suitable diet, especially in middle-aged and older adults and among post-menopausal women
• Undertaking periodic medical check-up in case of anemia or other illnesses
How is Plummer-Vinson Syndrome Diagnosed?
A healthcare professional can diagnose Plummer-Vinson Syndrome through:
• A physical examination and analysis of previous medical history
• Upper GI series: X-rays are used to view the esophagus, stomach, and small intestine, to look for deformities or growths
• Esophagogastroduodenoscopy (EGD): Examination of the lining of the esophagus, stomach, and beginning parts of the small intestine, with a small camera that is guided to the area of interest
• Videofluoroscopy: A video swallowing study using a small camera that is guided to the area of interest
• Blood tests to check for anemia or iron deficiency.
How can homeopathy help?
Calcarea phosphorica – 
• Anaemic children who are peevish, and flabby
• Heartburn, severe flatulence
• Great weakness with headache
Ferrum metallicum - 
• It is best adapted to young, weak and anemic people
• Weakness from speaking and walking
• Pallor skin, flabby muscles and relaxed
• Nausea and vomiting after eating
• Heat and burning in stomach
Gelsemium - 
• Dizziness, dullness with great prostration
• Muscular weakness in all limbs
• Difficulty in swallowing from warm food
• Chills up and down the back o
Natrium metallicum – 
• Great debility, intermittent fever and anemia
• Great weakness felt in the morning
• Coldness, heartburn, palpitations
• Great disturbance in alimentary tract
Picricum acidum - 
• Muscular debility, with tired feeling
• Prostration and weakness
• Progressive and pernicious anemia
• Pain in back,vertigo and noises in ear
For more information, you can visit NCBI and Wikipedia.
Plummer Vinson Syndrome