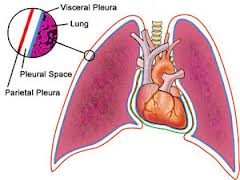 Pleurisy? What is this? What causes this problem? Is it curable? What are the signs and symptoms? How can homeopathy help you? All of this and more answered, in this post and of course our doctors always there to help you. Just fill in your details in the form down below and we will answer all your questions for FREE!
Get help from our expert team of doctors!
Looking for answers, help for the disease? Why not take an expert's opinion? Fill in some of your info below and we will answer all your questions.
IT'S FREE. We will call you back within 48 hours!
We are always here to help you. Just take one step towards Dr. Thind's Homeopathy, we'll offer you the best treatment.
-What is pleurisy?
It is the accumulation of the fluid in between the layers of the pleura
Pleurisy involves the inflammation of the lining of the lungs known as pleura.
-What does pleurisy pain feel like?
Sharp pain is there while breathing and pain get worse by coughing and sneezing.
-Causes of pleurisy?
Pleurisy is caused by:
infections,
tuberculosis (TB),
congestive heart failure,
cancer,
pulmonary embolism, and
collagen vascular diseases.
-Symptoms of pleurisy?
A sharp, stabbing pain
pain extends to back or shoulder
cough
fever
chills
weight loss
-What is chronic lung inflammation?
Chronic obstructive pulmonary disease (COPD) is a chronic lung disease in which there is difficulty breathing due to inflammation of the lungs. inflammation leads to an overproduction of mucus and thickening of the lining of lungs.
-Can pleurisy go away on its own?
Pleurisy can go away on its own very rarely.
-How to diagnose pleurisy?
Through auscultation and ultrasonography (to detect presence of fluid).
For more information, you can visit NHS and NHLBI.
Pleurisy