Onychomycosis? Nail Fungus? What is this? What causes this problem? Is it curable? What are the signs and symptoms? How can homeopathy help you? All of this and more answered, in this post and of course our doctors always there to help you. Just fill in your details in the form down below and we will answer all your questions for FREE!
Get help from our expert team of doctors!
Looking for answers, help for the disease? Why not take an expert's opinion? Fill in some of your info below and we will answer all your questions.
IT'S FREE. We will call you back within 48 hours!
We are always here to help you. Just take one step towards Dr. Thind's Homeopathy, we'll offer you the best treatment.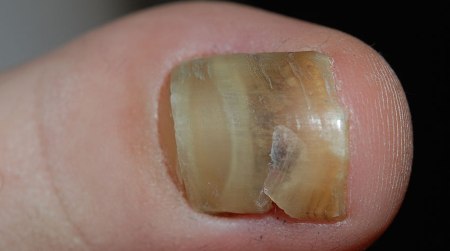 What is Onychomycosis?
Onychomycosis is the fungal infection in nails involving any part of the nail that is the whole nail unit.
Onychomycosis leads to pain in nails, disfigurement, change of color like blackening of nail along with crumbling of nails.
Onychomycosis is usually asymptomatic but in certain cases, pain and other symptoms may start manifesting.
How the nail gets affected?
The superficial onychomycosis there is the invasion of the surface of the nail plate.
The fungus penetrates the nail matrix through proximal nail fold leading to colonize the deep portion of the proximal nail plate.
Who is more prone to it?
Onychomycosis affects all races.
Adults are usually more prone to develop onychomycosis as compared to children.
Males more commonly affected than females. 
What are the different types of Onychomycosis?
1-Distal lateral subungual onychomycosis:
There are yellow streaks on nails and yellow onycholytic areas in the middle portion of the nail plate.
2-Endonyx onychomycosis:
The nails are milky white discoloration of the nail plate.
3-White superficial onychomycosis:
This particular type of onychomycosis is restricted to toenails,the nails become rough and crumble easily.Small power like spots are developed.
4-Proximal subungual onychomycosis:
The infection starts spreading in an area of leukonychia in the proximal nail plate that moves distally with nail growth.
5-Total dystrophic onychomycosis:
There are thickened, opaque and yellow-brown nails.
The digits show bulbous or drumstick appearance.
What are the causes?
The three different types of fungus are as follows-
• Dermatophytes
• Yeasts
• Nondermatophyte
What are the risk factors involved?
• Old age causes diminished blood circulation along with long exposure to pathogens results in Onychomycosis.
• Occasionally they are associated with hereditary or family history of nail fungus.
• Heavy sweating
• Residents of places having a humid and moist environment.
• Prolonged covering like the continuous wearing of shoes.
•Barefoot in public places especially damp places.
• Minor injury on the nail.
• Damaged nail.
•Diabetes Mellitus
What are the signs and symptoms?
• Appearance of Nails
•Pain, discomfort, and loss of movement occasionally. 
• Inferiority Complex due to bad appearance.
• The nail is thickened, opaque and yellow-brown nail or small, white powdery patches on the surface of the nail plate.
• The nail becomes roughened and can crumbles as they become fragile.
• The appearance of fingers or toes become bulbous or drumstick.
What are the Investigations?
The tests are as follows-
• Potassium hydroxide smears.
• The nail scrapped from nail plate for culture.
• Histology test.
• Nail plate biopsy is most efficient using periodic acid-Schiff stain.
What is the Complication?
• Early damage to nails.
• It results in serious infection if the immune system is compromised.
• Diabetics Mellitus leads to the development of cellulitis.
• Osteomyelitis
• Sepsis
• Tissue necrosis.
What is the Treatment?
Antifungal like Clotrimazole, Terbinafine, Itraconazole.
Topical nail paints
Heat: Fungus are sensitive to heat.
Laser treatment
What is the Differential Diagnosis?
• Contact dermatitis, the irritant.
• Lichen planus.
• Malignant melanoma.
• Psoriasis nails.
• Traumatic onychomycosis
What Management and precautions are advised to control Onychomycosis?
• Keeping nails short, dry and maintain proper hygiene.
• Wearing comfortable socks.
• Using an antifungal spray or powder
• Wash your hands after touching an infected person's nail.
What is the Prognosis?
If nail fungus is treated timely then nail can be protected from permanent damage.
In most of the cases prognosis is good and treatment gives good results but in cases where patients are immune-compromised there the recurrence increases.
What is the commonly indicated Homeopathic treatment?
Homeopathy helps in the treatment of nail fungus as well as in immune-compromised patients Homeopathy helps in increasing immunity naturally.
Few indicated Homeopathy medications are as follows-
Graphites 
Silicea terra 
Thuja occidentalis
Nitricum Acidum 
Antimonium crudum
Fluoric acid
For more information, you can visit NCBI and Wikipedia.
Onychomycosis