Nephrotic Syndrome? What is this? What causes this problem? Is it curable? What are the signs and symptoms? How can homeopathy help you? All of this and more answered, in this post and of course our doctors always there to help you. Just fill in your details in the form down below and we will answer all your questions for FREE!
Get help from our expert team of doctors!
Looking for answers, help for the disease? Why not take an expert's opinion? Fill in some of your info below and we will answer all your questions.
IT'S FREE. We will call you back within 48 hours!
We are always here to help you. Just take one step towards Dr. Thind's Homeopathy, we'll offer you the best treatment.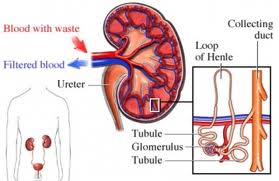 What is Nephrotic Syndrome?
Nephrotic syndrome is defined as an abnormal protein leak in the urine, low levels of blood protein, high lipid levels, and swelling of body parts starting with the face.
It is characterized by the following criteria:-
-proteinuria
-hypoalbuminemia
-Swelling or edema.
-Hyperlipidemia
Who is more prone to it?
AGE- Usually 2 to 4 but all age groups are affected.
SEX- Males are more prone than females.
RACE-American Indians, Hispanics, and African Americans are more prone.
What are the causes?
Renal conditions-
– Minimal change nephropathy.
– Focal segmental glomerulosclerosis.
– Membranous nephropathy, hepatitis B & C.
Systemic Causes-
-Hypertension
– Diabetes Mellitus.
– Systemic lupus erythematosus.
– Amyloidosis.
– Multiple myelomas
–  Certain infections such as malaria, infective endocarditis, hepatitis B and C, etc.
– Certain medicines such as antibiotics (penicillin), antihypertensive medicines.
– Idiopathic(Unknown Cause).
• Malignancy (cancer)
What are the signs and symptoms?
– Foamy appearance of the urine
– Weight gain from fluid retention
-Loss of appetite (anorexia)
-Elevated blood pressure
– Oliguria means a reduced quantity of normal urine.
– Diarrhea
– Difficulty in breathing (dyspnoea)
– Thromboembolism (blood clots in blood vessels)
– Puffy Faces, Baggy Eyelids early in the morning.
-Hypocalcemia- it is usually caused by a low serum albumin level.
– Hyperlipidemia
- Anemia
- Swelling or pitting edema over the legs
– Fatigue
What are the investigations?
The investigations are as follows-
– Blood test such as Renal Function test to check Creatine, BUN, and Albumin.
- Urinalysis –to reveal amounts of urine protein
Treatment of Nephrotic Syndrome?
Allopathic medication-
• ACE inhibitors to control Hypertension.
• Diuretics are used to reduce swelling.
• Medications to reduce cholesterol and triglycerides may be needed.
• Blood thinners may be needed to treat or prevent blood clots.
What is the Dietary advice?
The dietary management is as follows-
– Vitamin D supplements intake.
- Avoid excess of sodium intake to 1000–2000 mg daily.
– Avoiding saturated fats such as butter, cheese, fried foods etc.
- Increase unsaturated fat intake, including olive oil, canola oil etc.
- Increase the intake of fruits and vegetables.
-Excess of fluid intake should be avoided.
– Avoiding Canned food.
-Low protein diet.
Does Homeopathy help?
Homeopathy helps in controlling further deterioration and it also helps in treating systemic cause which will treat protein leak.
Few indicated medications are as follows-
Apis mellifica 
Arsenicum album
Cantharis
Phosphorus
Can nephrotic syndrome go away?
Yes, the Nephrotic syndrome may be treated by treating an underlying condition.
Is nephrotic syndrome curable?
Yes, but only If the nephrotic syndrome is treated timely, the cholesterol level will reduce.
Certain cases where a prompt treatment is not possible, drugs to reduce the cholesterol may be needed.
What foods are good for nephrotic syndrome?
Foods which help are as follows-
– Avoiding sodium intake leads to swelling in the extremities.
– Fresh fruits and Vegetables are helpful.
– Low fat skimmed dairy products.
– Avoiding red meat.
Can nephrotic syndrome be treated?
No, but there are treatments that can help you manage symptoms and prevents further kidney damage.
If your kidneys stop working, then dialysis or a kidney transplant may be needed.
Is nephrotic syndrome reversible?
Maybe, If it is treated timely.
What is nephrotic range proteinuria?
Proteinuria range:- If 3 grams or more per day of protein into the urine OR 2 g of protein per gram of urine creatinine during a single time.
Is protein in urine bad?
Yes, healthy kidneys do not allow the protein to pass through their filters, however, when the kidney disease results in damage it may allow proteins such as albumin to leak from the blood into the urine.
Proteinuria can also be a result of the overproduction of proteins.
What is the differential diagnosis?
• Diabetic nephropathy
• Acute and chronic glomerulonephritis
• IgA nephropathy
• HIV nephropathy
• Heart failure, liver failure
What are the complications?
The complications are as follows-
- Venous thrombosis
- Pulmonary embolism
- Infection
- Acute renal failure occurs as a result of hypovolemia.
- Pulmonary edema: again due to a fluid leak, sometimes it leaks into lungs causing hypoxia and dyspnea.
- Growth retardation
- Vitamin D deficiency
For more information, you can visit American Kidney Fund and Wikipedia.
Nephrotic Syndrome