Nephrosclerosis? What is this? What causes this problem? Is it curable? What are the signs and symptoms? How can homeopathy help you? All of this and more answered, in this post and of course our doctors always there to help you. Just fill in your details in the form down below and we will answer all your questions for FREE!
Get help from our expert team of doctors!
Looking for answers, help for the disease? Why not take an expert's opinion? Fill in some of your info below and we will answer all your questions.
IT'S FREE. We will call you back within 48 hours!
We are always here to help you. Just take one step towards Dr. Thind's Homeopathy, we'll offer you the best treatment.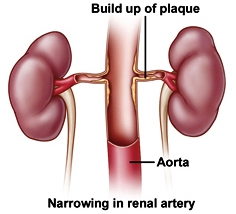 What is Nephrosclerosis?
Nephrosclerosis is a progressive disease of kidneys in which there occurs hardening (sclerosis) of the small blood vessels of the kidneys.
Who is most affected?
-African Americans
-Old Age -Chronic hypertensive leads to nephrosclerosis in Old Age.
-Certain Races-African people.
-Sex-Males are more prone.
There is no fixed cause of nephrosclerosis.
People suffering from prolonged Hypertension are usually more affected.
What leads to Nephrosclerosis?
Few factors which may lead are as follows-
- Fatty food
- Obesity.
-Smoking.
-High intakes of junk food.
-Prolonged Stress
-Sedentary Lifestyle and Lack of regular exercise.
What are the signs and symptoms?
- Hypertensive retinal changes.
– Left ventricular hypertrophy of the heart. ( Heart Enlargement)
– Malignant Hypertension.
– Nephrotic syndrome: Proteinuria less than 0.5g/d.( Protein leak in Urine)
– The black race is more prone.
– Papilledema is a feature of malignant hypertensive nephrosclerosis.
What investigations are advised?
Blood Test-
• Hematocrit.
• Serum creatinine.
• Serum potassium.
• Serum calcium.
• Lipid profile tests.
• Blood glucose levels.
• Urinalysis.
• Urinary albumin to creatine ratio.
• ECG is done to check left ventricular size.
• Imaging-Renal imaging such as ultrasound, CT scan, MRI is needed to be done.
• Renal biopsy
What medications are recommended?
Conventional Medicines such as:-
• Antihypertensives.
• Low-dose thiazides.
• ACE inhibitors.
• Diuretics
• Angiotensin-converting enzyme inhibitors are given such as fosinopril, ramipril.
• Calcium channel blockers such as verapamil, amlodipine, felodipine are also helpful.
What Complications can develop?
Nephrosclerosis if not treated timely then it can lead to renal failure.
Can Homeopathy help and which Homeopathic treatment commonly indicated in such cases?
Homeopathy can help in saving the part of the kidney which is not sclerosed so it can work as a prophylaxis. Hypertensive allopathy medication should not be discontinued as it would worsen the condition.
Homoeopathic remedies-
– Aurum metallicum
– Plumbum metallicum
– Gelsemium sempervirens
– Spartum scoparium
– Veratrum viride 
What is the underlying pathophysiology?
Chronic Hypertension leads to sclerosis of few glomeruli resulting in function loss of the kidney which leads to loss of functions of kidneys the remaining nephrons undergo vasodilation.
Best drink to flush your kidneys?
The best drink to flush your Kidneys are as follows-
– Cranberry Juice.
– Beet Juice.
– Lemon Juice.
Can kidneys heal on their own?
If nephrons get damaged then it is irreparable but if tubules are damaged then it can be treated.
How can you tell if your kidneys are not working properly?
By blood work and urine routine test-
Renal Function test-
Serum creatinine indicates GFR
Urine routine-
Increase of protein in urine routine test is also an indicator
Blood pressure monitoring.
What not to eat with bad kidneys?
– Avoid processed food and food items with preservatives.
– Avoid excessive salt intake.
Is drinking tea bad for your kidneys?
Drinking tea is good but Black tea is rich in oxalate which increases the load of oxalic acid that can lead to renal failure.
For more information, you can visit Britannica and Wikipedia.
Nephrosclerosis