What is Dysosmia or Loss Of Smell? How to manage it? What are the precautions to be taken? What are the signs and symptoms? What is the cause of this disease? How to treat it? How can homeopathy help you? All of this answered, in this post and of course our doctors always there to help you. Just fill in your details in the form down below and we will answer all your questions for FREE!
Get help from our expert team of doctors!
Looking for answers, help for the disease? Why not take an expert's opinion? Fill in some of your info below and we will answer all your questions.
IT'S FREE. We will call you back within 48 hours!
We are always here to help you. Just take one step towards Dr. Thind's Homeopathy, we'll offer you the best treatment.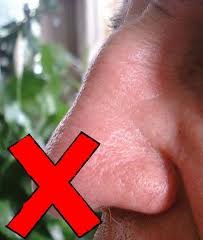 What is dysosmia?
Dysosmia is a neurological disorder causing the altered sense of smell. It is an olfactory dysfunction, in which there is impairment of olfactory stimuli leading to an altered sense of smell.
Dysosmia does not occur in any particular race, gender or age group.
Dysosmia affects the sense of smell and taste. Dysosmia is not a life-threatening disease.
Loss of smell causes anxiety, depression and nutritional deficiencies in people.
What causes dysosmia?
Common causes of dysosmia are:
• After serious head trauma
• Poor oral hygiene
• Brain stem disease
• Mental conditions –depression
• Infected nasal sinus
• Medications
• Side effects of anesthesia
• A migraine
• Pregnancy
What are the symptoms of dysosmia?
 Sudden loss of function
• Sinus infection
• Polyp in nasal activities
• Loss of taste
• Confusion of flavor
Can you lose your sense of smell permanently?
Losing your sense of smell, known as anosmia, it impacts not only your ability to smell odors, but also other areas of your life. Many patients report a decreased quality of life with both temporary and permanent loss of smell. When you can't smell or taste your food, your appetite is likely diminished.
How dysosmia is managed?
• Lifestyle changes
• Avoid smoking
• Avoid drinking
• Surgery –removal of polyp
• Rhinoplasty –straightening of nose structure
• Treating allergies –rhinitis, and sinusitis
• Saline spray to clear the nose
What is the homeopathic medicine indication for dysosmia?
Anacardium
Argentum nitricum
Belladona
Elaps corallinus
For more information, you can visit WebMD and eMedicine.
Dysosmia