Dysosmia is a neurological disorder causing the altered sense of smell Dysosmia is an olfactory dysfunction, in which there is impairment of olfactory stimuli leading to an altered sense of smell.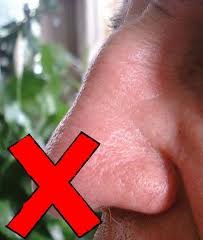 Dysosmia does not occur in any particular race, gender or age group.
Get help from our expert team of doctors!
Looking for answers, help for the disease? Why not take an expert's opinion? Fill in some of your info below and we will answer all your questions.
IT'S FREE. We will call you back within 48 hours!
We are always here to help you. Just take one step towards Dr. Thind's Homeopathy, we'll offer you the best treatment.
Dysosmia affects the sense of smell and taste.Dysosmia is not a life-threatening disease.
Loss of smell causes anxiety, depression and nutritional deficiencies in people.
What Cause Dysosmia /Loss Of Smell?
• After serious head trauma
• Poor oral hygiene
• Brain stem disease
• Mental conditions –depression
• Infected nasal sinus
• Medications
• Side effects of anesthesia
• A migraine
• Pregnancy
How I Get To Know?
• Sudden loss of function
• Sinus infection
• Polyp in nasal activities
• Loss of taste
• Confusion of flavor
• Loss of food enjoyment

Investigations To Be Done
• Physical examination of patient –nose, respiratory tract
• Skull X-ray
• CT scan
• Nasal cytology

Treatment of Dysosmia /Loss Of Smell
• Lifestyle changes
• Avoid smoking
• Avoid drinking
• Surgery –removal of polyp
• Rhinoplasty –straightening of nose structure
• Treating allergies –rhinitis, and sinusitis
• Saline spray to clear the nose

Homeopathic treatment for Dysosmia /Loss Of Smell
Anacardium –
• Frequent sneezing
• Perverted sense of smell
• Coryza with palpitation
Argentum nitricum –
• Loss of smell, ulcers in septum
• Coryza with chillness
• A headache, nausea
• Dyspnea with a suffocative cough
Belladona –
• Tingling in tip of the nose
• Nose red, hot swollen
• Epistaxis, red face
• Coryza, mucus mixed with blood
Elaps corallinus –
• Chronic nasal catarrh
• Yellow-green discharge
• Nostrils stopped up.
• Pain at the root of nose