What is Dengue? How to manage it? What are the precautions to be taken? What are the signs and symptoms? What is the cause of this disease? How to treat it? How can homeopathy help you? All of this answered, in this post and of course our doctors always there to help you. Just fill in your details in the form down below and we will answer all your questions for FREE!
Get help from our expert team of doctors!
Looking for answers, help for the disease? Why not take an expert's opinion? Fill in some of your info below and we will answer all your questions.
IT'S FREE. We will call you back within 48 hours!
We are always here to help you. Just take one step towards Dr. Thind's Homeopathy, we'll offer you the best treatment.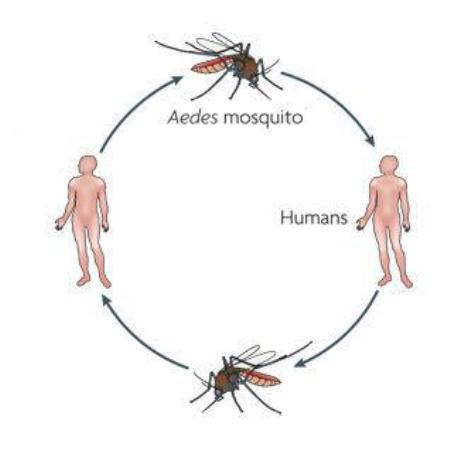 What Dengue is?
Dengue is an illness caused by a virus and spreads by the bite of a mosquito.
Dengue is prevalent in tropics and subtropics. The virus flourishes during the rainy season.
Dengue is a leading cause of acute – febrile illness in U.S travellers returning from the Caribbean, South America, and Asia.
In India, Dengue fever occurs in the months of July to October.
What is the cause of Dengue?
Dengue virus is contracted from the bite of
AEDES AEGYPTI mosquito which has previously bitten an infected person.
What is the incubation period of Dengue?
The Incubation period of dengue is 3- 15 days.
What are the sign and symptoms of dengue fever?
• High fever
• The appearance of rash on the body after fever
• A headache
• Muscle and joints pain ( Myalgia and arthralgia )
• Swollen glands ( lymphadenopathy )
• Pain behind eyes
• Red palms
• Leucopenia
• Loss of appetite
How to investigate dengue?
ELISA antibody test.
CBC (complete blood count).
PCR (Polymerase chain reaction) is done.
from person to person.
How to prevent dengue?
Dengue can be prevented by complete rest and intake of fluids like soup, water and juice.
People should wear clothing with long sleeves and long pants.
Should clean all stagnant water from pots and trash cans.
Government initiation is also playing a great role in keeping the disease in check.
Do not litter garbage.
Keep your surroundings neat and clean.
Mosquito spray once a week in the house.
What are the complications of Dengue?
Dengue Shock Syndrome in which patient along with the above symptoms shows low blood pressure becomes restless and starts losing consciousness.
A single mosquito can cause the disease.
Dengue virus is not contagious and can spread directly from person to person.

What is the differential diagnosis of Dengue?
• Malaria
• Rickettsial infection
• Rocky mountain spotted fever
• Typhus
• Yellow fever
• Leptospirosis
• Influenza
• Viral hepatitis
What is the prognosis of Dengue?
Dengue fever is a self-limiting fever.
The fatality rate due to dengue shock syndrome varies from country to country.
The factors which can affect the severity of dengue fever are:
-age of the patient,
-pregnancy,
-virus genotype,
-quality of medical care available.
What are the indicated homeopathic medicines for Dengue?
Some of the homeopathic medicines are:
• Eupatorium
• Rhus Toxicodendron
• Aconite
• Arsenic
• Belladonna
• Bryonia
• Cantharis
• Ipecac
For more information, you can visit WebMD and MayoClinic.
Dengue