What is Colitis? How to manage it? What are the precautions to be taken? What are the signs and symptoms? What is the cause of this disease? How to treat it? How can homeopathy help you? All of this answered, in this post and of course our doctors always there to help you. Just fill in your details in the form down below and we will answer all your questions for FREE!
Get help from our expert team of doctors!
Looking for answers, help for the disease? Why not take an expert's opinion? Fill in some of your info below and we will answer all your questions.
IT'S FREE. We will call you back within 48 hours!
We are always here to help you. Just take one step towards Dr. Thind's Homeopathy, we'll offer you the best treatment.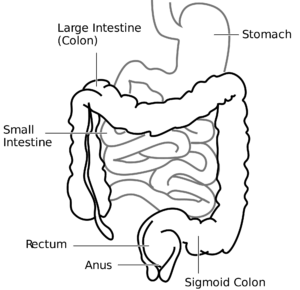 What is colitis?
Colitis is the inflammation of the inner lining of the colon which causes diarrhea, pain, fever, and blood in the stool. Colitis can be caused due to infection, loss of blood supply to the colon, or if person suffers from inflammatory bowel disease etc. Blood in the stool is never normal so one should not ignore it.Treatment of colitis often is supportive and is aimed at maintaining adequate hydration and pain control while a diagnosis is being pursued.
Who are more prone to colitis?
IBD is generally diagnosed with in 5-16 years of age. Most commonly found in school children and young adults.Individuals of all races can be affected by colitis.
What are the main causes of colitis?
-Hereditary/family history
-Stress/ depression
-Processed food
-Prolong standing diseases
-Smoking and alcohol
-Poor diet
-Not chewing enough
-Low fiber diet
-Overweight
What are the sign and symptoms of colitis?
-Abdominal pain
-Abdominal bloating
-Inflammation of abdomen
-Bloody stools
-Chills
-Constant urge to have bowel movement
-Dehydration
-Diarrhea
-Nausea and vomiting
-Fever
-A headache
-Fatigue
-Weight loss
-Loss of appetite
-Sinus congestion
-Lung congestion
-Skin Lesions
-Joints pain
-Mood swings
-Anxiety
-Depression
-Growth failure in some cases
How does a person get colitis?
Ulcerative colitis is an inflammatory bowel disease (IBD) that causes inflammation and ulcers (sores) in the digestive tract. Ulcerative colitis affects the innermost lining of large intestine (colon) and rectum. Symptoms usually develop slowly, rather than suddenly.
Is colitis a serious disease?
Ulcerative colitis is a lifelong condition that have to be managed, it's a serious disease that can cause some dangerous complications, if the right treatment is not taken. Ulcerative colitis is one form of inflammatory bowel disease (IBD).

Can colitis be cured?
Colitis is treatable as treatment helps to control the symptoms and leads to a rewarding life but if not treated well in time it will leads to ulcerative colitis.
How long does colitis take to heal?
Infections in adults last for 7 days, and in severe cases may have persistent symptoms for 3 to 4 weeks. Untreated disease with a prolonged course may be confused with ulcerative colitis.
Does colitis cause pain?
Yes, colitis causes pain in the abdomen as colitis is an inflammation of the colon which causes abdominal cramps and pains (mild to severe).
How to diagnose colitis?
-Blood test
-Stool sample testing
-Colonoscopy
-Flexible sigmoidoscopy
-CT and MRI scan
-Abdominal X-ray
-Barium enema
What are the complications of colitis?
-Bleeding
-Toxic megacolon
-Ulcers
-Fever with chills
-Arthritis
-Bone loss
-Liver disease
-Skin complaints
Homeopathic treatment for colitis?
-arsenic album
-gambogia
-lachesis
-mercurius corrosivus
-phosphorus
-veratrum album
For more information, you can visit WebMD and eMedicine.
Colitis