Colitis is the inflammation of the inner lining of the colon which is presented as diarrhea, pain, fever, and blood in the stool. It can be caused due to infection, loss of blood supply to the colon, long-standing disease or in case if one is diagnosed with inflammatory bowel disease etc. Blood in the stool is never normal so one should not ignore it.
Get help from our expert team of doctors!
Looking for answers, help for the disease? Why not take an expert's opinion? Fill in some of your info below and we will answer all your questions.
IT'S FREE. We will call you back within 48 hours!
We are always here to help you. Just take one step towards Dr. Thind's Homeopathy, we'll offer you the best treatment.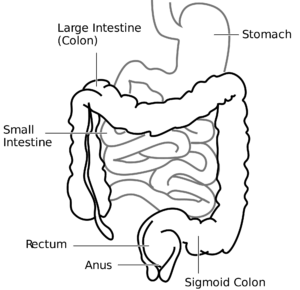 Treatment of colitis often is supportive and is aimed at maintaining adequate hydration and pain control while a diagnosis is being pursued.
Who Are More Prone To Colitis?
Colitis occurs most commonly during the first year of life. IBD is generally diagnosed with children age 5-16 years. Most commonly found in school-aged children and young adults.
Individuals of all races can be affected by colitis.
Main Causes Of Colitis?
• Hereditary/family history
• Stress/ depression
• Processed food
• Prolong standing diseases
• Smoking and alcohol
• Poor diet
• Not chewing enough
• Low fiber diet
• Overweight

Colitis Signs and Symptoms
• Abdominal pain
• Abdominal bloating
• Inflammation of abdomen
• Bloody stools
• Chills
• Constant urge to have bowel movement
• Dehydration
• Diarrhea
• Nausea and vomiting
• Fever
• A headache
• Fatigue
• Weight loss
• Loss of appetite
• Sinus congestion
• Lung congestion
• Skin Lesions
• Joints pain
• Mood swings
• Anxiety
• Depression
• Growth failure in some cases

How To Diagnose?
• Complete case history
• Physical examination
• Blood test
• Stool sample testing
• Colonoscopy
• Flexible sigmoidoscopy
• CT and MRI scan
• Abdominal X-ray
• Barium enema
• Biopsy in some cases

Treatment of Colitis
Treatment depends on the condition of the patient and disease associated.

Prognosis of Colitis
Prognosis varies with each disease.

DIfferential diagnosis of Colitis
• Malabsorption syndromes
• Ulcerative colitis
• Protein-losing enteropathy
• Yersinia enterocolitica infection
• Anemia
• Amebiasis
• Appendicitis
• Growth failure
Complications of Colitis
• Bleeding
• Hole in the colon
• Toxic megacolon
• Ulcers
• Fever with chills

Homeopathic treatment for colitis
Arsenic album:
• Pain abdomen, especially at midnight from 12-2 pm
• Stools dark, offensive and loose, with cadaveric odour
• Burning in the anus and great prostration during and after stools
• Extreme mental restlessness and fear, feels as if about to die
Gambogia:
• Remedy reduces swelling of the colon and rectum as well as sudden and forceful attack of diarrhea
• Diarrhea with excessive exhaustion
• Worse towards evening and night
• Patient feels grouchiness, pain, bloating and burring in the stomach after eating
Lachesis:
• Colitis with offensive bloody stools
• Excessive sensitiveness to touch
• Intolerance of tight clothing
• Jealous or suspicious nature are main keynotes
Mercurius corrosivus:
• Colitis with copious offensive bloody and slimy stools
• There is severe, colicky pain in abdomen before, during and after stools
• Intense thirst and a moist, swollen tongue is major keynote
Phosphorus:
• Colitis with burning in the abdomen and the anus
• Stools containing bright red blood
• Overassertive nature and a craving for cold food or drink are major keynotes.
Veratrum album:
• Remedy is for copious, large, watery diarrhea accompanied by bloating, stomach cramps, vomiting, exhaustion, and chills
• The vomiting and diarrhea get worse after eating fruit and from slightest motion
• Patient seems cold, pale, blue, weak with rapid and feeble pulse
• Craving and thirst for cold liquids, but is vomited as soon as swallowed
• Stomach is distended and is sensitive to pressure with terrible colic
• Stools are large with much straining until exhausted with cold sweat
• Worse at night, in wet, cold weather
• Better by walking and in warmth