What is Angina Pectoris? How to manage it? What are the precautions to be taken? What are the signs and symptoms? What is the cause of this disease? How to treat it? How can homeopathy help you? All of this answered, in this post and of course our doctors always there to help you. Just fill in your details in the form down below and we will answer all your questions for FREE!
Get help from our expert team of doctors!
Looking for answers, help for the disease? Why not take an expert's opinion? Fill in some of your info below and we will answer all your questions.
IT'S FREE. We will call you back within 48 hours!
We are always here to help you. Just take one step towards Dr. Thind's Homeopathy, we'll offer you the best treatment.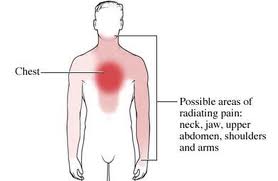 What is the Angina Pectoris?
Angina Pectoris is defined as a chest pain that often radiates to neck, jaw, arms or back. It is a symptom of coronary artery disease.
Who can develop Angina Pectoris more easily?
Development of Angina Pectoris increases with age and its incidences are high in women than men.
How to classify Angina Pectoris?
It is classified into 2 types:
• Stable Angina:
It is a common form of angina. Exercise or stress may increase the pain and get relief during rest and prescribed medications.
• Unstable Angina:
The aggravating cause is not predictable in this type. Sometimes pain can be caused due to climbing stairs, it requires emergency medical treatment.
What are the causes of Angina Pectoris?
• Coronary artery disease
• Hypertension
• High cholesterol level
• Diabetes
• Sedentary lifestyle
• Men over the age of 45 and women over 55
• Obesity
• A family history of heart disease
What are the key symptoms of Angina Pectoris?
• Pressure across the chest
• Chest heaviness
• Tightness or pain across the chest
• Sweating
• Shortness of breath
• Nausea
• Indigestion
• Heartburn
• Weakness
What other diseases are looked like an Angina Pectoris?
• Anxiety disorder
• Aortic stenosis
• Coronary vasospasm
• Hiatus hernia
• Mitral regurgitation
• Pneumothorax
• Pulmonary embolism
• Pulmonary hypertension
How to diagnose Angina Pectoris?
• Electrocardiogram
• Chest X-ray
• Stress test
• Coronary angiography
• Blood test

What are the risk factors of Angina Pectoris?
• Congestive heart failure
• Myocardial infarction
• Pulmonary embolism
• Shock
• Stroke
• A ventricular aneurysm
How take care of yourself in case of Angina Pectoris?
• Quit smoking
• Control Weight
• Regular checking of cholesterol
• Rest
• Avoid large meals
• Avoid stress
What is the Homeopathy Treatment of Angina Pectoris?
• Amyl nitrite
• Glonoine
• Crataegus
• Cimicifuga
• Spigelia
• Digitalis
• Cactus
• Naja
• Arsenic iodatum
• Pulsatilla
• Oxalic acid
For more information, you can visit heart.org and HealthLine.
Angina Pectoris