We are so busy in our daily life, we forget that our health is the most important thing. We often hear about breakfast being the most important meal of the day but why? How by eat something, even a small meal can make a difference to your day?
"Eat breakfast like a king, lunch like a prince and dinner like a pauper", stands true today as well.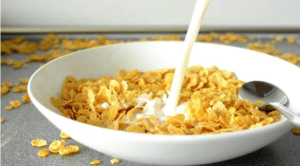 Breakfast is the most important meal of the day. Most of the people around the world tend to skip breakfast, and take lunch as the first meal of the day. Breakfast means "break a fast" because our body does not consume anything after dinner till we wake up the next morning. So, we need to have breakfast to energize our body.
What happens to our body if we are in routine of skipping breakfast:
Bad Effects of Skipping Breakfast