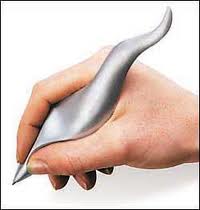 Writer's cramp is occurence of persistent pain/cramp or spasm (sudden painful contraction) affecting the muscles of  hand or fingers. It is one of common dystonia ( which is involuntary muscle contarction ).
Dystonia patient's have simultaneous contraction of both groups of muscles.
Symptoms usually appear when a person is trying to do a task  requiring  fine motor movements, such as writing or playing a musical instrument.