What is Vaginitis? How to manage it? What are the precautions to be taken? What are the signs and symptoms? What is the cause of this disease? How to treat it? How can homeopathy help you? All of this answered, in this post and of course our doctors always there to help you. Just fill in your details in the form down below and we will answer all your questions for FREE!
Get help from our expert team of doctors!
Looking for answers, help for the disease? Why not take an expert's opinion? Fill in some of your info below and we will answer all your questions.
IT'S FREE. We will call you back within 48 hours!
We are always here to help you. Just take one step towards Dr. Thind's Homeopathy, we'll offer you the best treatment.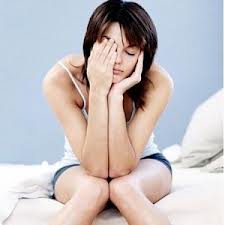 What is Vaginitis?
Vaginitis is an inflammation of the vagina results in discharge, itching, and pain, irritation or infection of the vulva. Candida or yeast infection is the most common infection.
Who are at risk of Vaginitis?
Women of any age groups can be affected by this but the highest incidence is among sexually active women.
What are the causes of Vaginitis?
• Bacterial Infection
• Candidiasis
• Reduced oestrogen level
• Bacterial vaginosis
• Improper hygiene
• Allergies due to condoms, spermicides, soaps, perfumes, douches, lubricants and semen
• Hot tubs, abrasion, tissue, tampons or topical medications
• Diabetes
What are the symptoms of Vaginitis?
• Change in colour of vaginal discharge
• Change in odour or amount of vaginal discharge
• Vaginal itching
• Vaginal irritation
• Painful intercourse
• Painful urination
• vaginal spotting
How to confirm Vaginitis?
• Medical history
• Pelvic Examination
• vaginal discharge Sample
What are the complications of Vaginitis?
• PID
• Preterm labour
• Low birth weight
• Preterm delivery
Which other diseases have the same symptoms as of Vaginitis?
• Paget's disease
• Post-partum infection
• Cervicitis 
• Cystitis
• Herpes simplex
• UTI
How to manage Vaginitis?
• Wash with water without soap
• Wipe from the front toward the back after using toilet seat
• Drink plenty of water
• Change out of wet clothes
• Avoid fragrances, colours, and deodorants
• Avoid wearing leather trousers, tight jeans, nylon panties
• Consuming sugar-free diet
• Green vegetables and soups
• Drinking unsweetened cranberry juice
• Probiotic supplement
• Multi-vitamin
• Consuming green tea
What is the Homeopathy Treatment of Vaginitis?
• Calcarea carbonica
• Borax 
• Sepia 
• Graphites
For more information, you can visit MayoClinic and WebMD.
Vaginitis