What is sunstroke? What is heatstroke? What causes this problem? How can homeopathy help you? All of this and more answered, in this post and of course our doctors always there to help you. Just fill in your details in the form down below and we will answer all your questions for FREE!
Get help from our expert team of doctors!
Looking for answers, help for the disease? Why not take an expert's opinion? Fill in some of your info below and we will answer all your questions.
IT'S FREE. We will call you back within 48 hours!
We are always here to help you. Just take one step towards Dr. Thind's Homeopathy, we'll offer you the best treatment.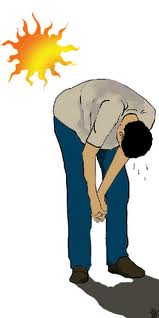 What is Sunstroke?
Sunstroke is also known as Heatstroke that occurs after excessive exposure to heat. When we are dehydrated it causes reduced the blood's volume which affects the cooling process of the body.
Is it a life-threatening?
Heat stroke can become a life-threatening condition as it causes excessive loss of body water and can cause an organ dysfunction and death.
Who is prone to it?
Young children and elderly people are at a greater risk of sunstroke.
What are the causes of Sunstroke?
Prolong and excessive exposure of the sun.
Dehydration causes low body water supply, that causes cells to pull water from the bloodstream, forcing organs to work harder.
How to diagnose Sunstroke?
It can be diagnosed by assessing the following symptoms and signs:
• Increased body temperature
• Head pain
• Vertigo
• cramps
• pupils dilated
• Loss of consciousness
• Nausea
• vomiting
• dizziness
• Fatigue
• weakness
• Convulsions
• Fainting
• diarrhoea
How to manage Sunstroke?
• Stay in a shed
• Remove extra clothing
• Drinking many fluids
• cold bath
• Avoid alcohol
• Avoid caffeine
• Maintenance of body temperature
Homeopathic Treatment
• Glonine
• Belladona
• Natrum carbonicum
• Natrum muriaticum
For more information, you can visit WebMD and MayoClinic.
Sunstroke