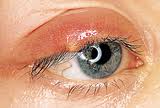 Stye? What is this? What causes this problem? Is it curable? What are the signs and symptoms? How can homeopathy help you? All of this and more answered, in this post and of course our doctors always there to help you. Just fill in your details in the form down below and we will answer all your questions for FREE!
Get help from our expert team of doctors!
Looking for answers, help for the disease? Why not take an expert's opinion? Fill in some of your info below and we will answer all your questions.
IT'S FREE. We will call you back within 48 hours!
We are always here to help you. Just take one step towards Dr. Thind's Homeopathy, we'll offer you the best treatment.
What is Stye?
A stye is a small, red, tender, painful lump inside or outside eyelid, that often filled with pus caused by Staphylococcal bacteria.
Which age group is prone to it?
It can occur at any age but most common in adults.
What are the causes of Stye?
-It is caused by Staphylococcus aureus bacteria.
-By rubbing eyes and nose continuously
-eye strain patients
-alcoholic
-constipation
How to know about stye?
-Eyelid swelling
-Painful
-Redness
-Pus formation
-Eye sensitivity to bright light
-Itchy eyes
-Watery eyes
How to diagnose stye?
-symptomatic
-Red and painful swelling at margins of lids.
Homeopathic treatment:
-Staphysagaria 
-Pulsatilla
-Silicea
-Sulphur
-Thuja 
For more information, you can visit NHS and Wikipedia.
Stye