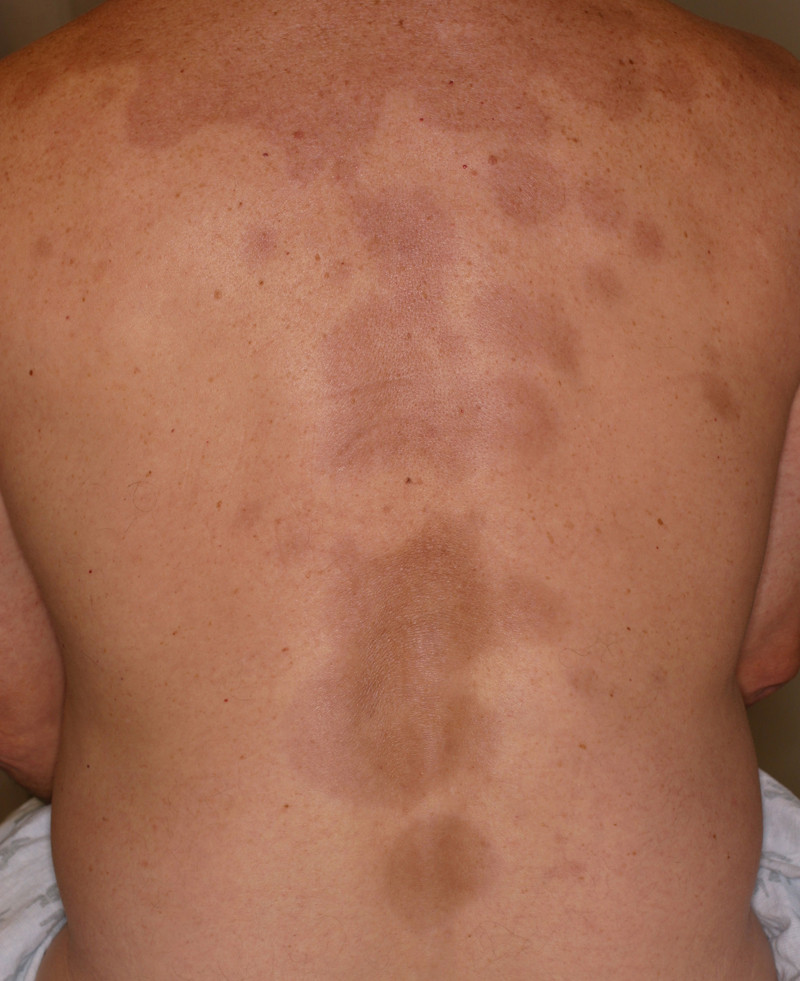 Scleroderma? What is this? What causes this problem? Is it curable? What are the signs and symptoms? How can homeopathy help you? All of this and more answered, in this post and of course our doctors always there to help you. Just fill in your details in the form down below and we will answer all your questions for FREE!
Get help from our expert team of doctors!
Looking for answers, help for the disease? Why not take an expert's opinion? Fill in some of your info below and we will answer all your questions.
IT'S FREE. We will call you back within 48 hours!
We are always here to help you. Just take one step towards Dr. Thind's Homeopathy, we'll offer you the best treatment.
What did we know about Scleroderma?
Scleroderma is an autoimmune skin disease in which the skin and connective tissues become tighten and harden that may result in changes to the skin, blood vessels, muscles, and internal organs.
Whom does Scleroderma affect the more?
Women more often affected by scleroderma as compared to the men. Most age group of 50-70 years are at higher risk.
Is it a genetic disorder?
It may run in families, but it can also occur in patients with no family history of the disease.
What are the types of Scleroderma?
It is divided into types mentioned below:
Localized/ limited systemic scleroderma: 
localized scleroderma causes cutaneous manifestations which mostly affect the hands, arms, and face. It is further divided into 5 types:
-Morphea-lichen scabrous.
-Generalized morphea.
-Atrophoderma of Pasini and Pierini.
-Pansclerotic morphea.
-Linear scleroderma.
Diffused systemic sclerosis/scleroderma 
It causes rapid progression of the disease in which a large area of the skin is affected and one or more internal organs, mostly kidneys, esophagus, heart and lungs are involved.
Systemic sine scleroderma:
It causes fewer changes but having systemic manifestations.
Two localized forms:
It is also known as morphea and linear scleroderma that may not affect the internal organs but have manifestation on the skin.
What Causes Scleroderma?
Scleroderma is caused due to collagen overproduction and accumulation in body tissues. Due to this overproduction, the immune system of the body turns against the body causing inflammation.
What signs and symptoms confirm scleroderma?
-Changes in fingers
-Changes in hands
-Stiffness
-Tightness
-Puffiness
-Swollen hands and feet
-Deposits of calcium in connective tissues
-Raynaud's disease
-Oesophageal complaints
Which test is needed to know about it?
-Skin appearance
-Antibodies testing
-Anti-U3
-Anti-RNA
Is it fatal to life?
Scleroderma is a debilitating and deadly disease which causes serious damage to kidney, skin, heart, joints, lungs, mouth and digestive organs.
Is it a treatable disease?
Morphea or limited scleroderma have a good healing result whereas if disease reaches extreme stages, it becomes tough to control it and occasionally can cause death also.
Homeopathic Treatment:
-Antimonium crudum
-Alumina
-Argentum nitricum
-Petroleum
-Ranunculus bulbosus
For more information, you can visit NIH and SRUK.
Scleroderma