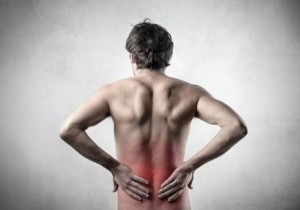 Sciatica? What is this? What causes this problem? Is it curable? What are the signs and symptoms? How can homeopathy help you? All of this and more answered, in this post and of course our doctors always there to help you. Just fill in your details in the form down below and we will answer all your questions for FREE!
Get help from our expert team of doctors!
Looking for answers, help for the disease? Why not take an expert's opinion? Fill in some of your info below and we will answer all your questions.
IT'S FREE. We will call you back within 48 hours!
We are always here to help you. Just take one step towards Dr. Thind's Homeopathy, we'll offer you the best treatment.
What is Sciatica Pain?
Sciatica is not itself a disease. It is a symptom of a disease, it starts from the lumbar region of the spinal cord. It is caused immediately after an injury or developed slowly over a period of months, it can be sudden or long-lasting.
What is the reason behind sciatica?
-common causes of sciatica:
-Herniated disk
-Pelvic injury
-Fracture
-Bone spur on the spine
-Narrowing of the spine
-Tumors
-blood clot
-Abscess
Where sciatica pain lies?
Sciatica pain moves along the Sciatic nerve, which is the largest nerve in the body and its pain starts from the lumbar region of the spinal cord to the lower limb.
What symptoms indicate sciatic pain?
-Pain in a hip
-Lower backache
-Pain aggravates at night, on prolonged standing or sitting, on bending -backward, on sneezing, coughing or laughing
-Weakness
-Numbness
-Difficult movement of leg or foot
Which tests are important to confirm Sciatica Pain?
-A physical examination
-Complete blood count.
-Back X-ray
-ESR
-CT scan
-MRI
How to relieve Sciatica?
-Avoid bending
-cold pack on the back
-Physical therapy
-lifting heavy loads
-sitting in a low chair
-sitting or lying keep your back straight
Homeopathic treatment of Sciatica pain
-Bryonia Alba 
-Gelsemium sempervirens 
-Kalium carbonicum
-Ledum palustre
-Lycopodium clavatum
-Rhus toxicodendron
For more information, you can visit NHS and AAOS.
Sciatica