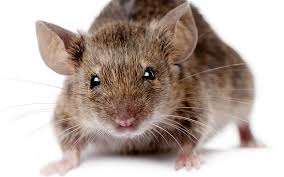 Plague? What is this? What causes this problem? Is it curable? What are the signs and symptoms? How can homeopathy help you? All of this and more answered, in this post and of course our doctors always there to help you. Just fill in your details in the form down below and we will answer all your questions for FREE!
Get help from our expert team of doctors!
Looking for answers, help for the disease? Why not take an expert's opinion? Fill in some of your info below and we will answer all your questions.
IT'S FREE. We will call you back within 48 hours!
We are always here to help you. Just take one step towards Dr. Thind's Homeopathy, we'll offer you the best treatment.
What is plague?
It is an infectious disease caused by plague bacillus (bacterium), Yersinia pestis.
It spreads easily and can be fatal if not treated.
The infectious disease is known as the "Black Death".
What was the plague caused by?
Plague is an infectious disease caused by bacteria Yersinia Pestis in humans and animals. Rodents, rats, mice and squirrels, dogs, cats, mice, lice carry the disease and spread by their fleas.
Plague is still found in Africa, Asia and South America. It has become quite rare in U.S.
How plague is spread?
The bacterium (Yersinia pestis) that cause plague can be transmitted from a host such as a rat to a human through the bite of an animal or insect.
What are the types of plague?
Types of plague:
Bubonic plague:
Bubonic plague is the most common form of plague.
The bacteria that cause plague can thrive and grow in the flea's esophagus.
bacterial growth prevents food from entering the flea's stomach.
Pneumonic plague:
It occurs due to direct inhalation of the plague-causing germs results in pneumonic plague. The death rate for the pneumonic form of plague is 100% if remain untreated
Septicemic plague:
This form of serious disease may occur quickly and causes severe blood infection throughout the body (primary). It's diagnosis is difficult because there are no buboes or lung abnormalities.
Risk factors:
Living in a rural area, especially in areas where plague is common
Having contact with sick animals, dead animals, small rodents, or other possible hosts
Exposure to flea bites
Exposure to naturally occurring plague in the community
Employment as a veterinarian doctor
Outdoor activity during the summer months
Animal contact: Close contact with infected animals.
What Are the Symptoms and Signs of the Plague?
Common general symptoms
Fever
Body aches
Sore throat
Headache
Weakness
General feeling of illness
Constipation, diarrhea
Cough (may contain blood)
Shortness of breath
Stiff neck
Fever, heart irregularities, 
low blood pressure
Bubo: It is an enlarged, tender, swollen lymph gland most commonly found in the groin
Skin: Bleeding into the tissues can turn tissue black. The medieval name black death is thought to have originated from the deeply darkened skin, bleeding, vomiting blood, and tissue death associated with septicemic and pneumonic plague.
Is plague treatable?
Few of preventive measures are – 
• Treating pets (dogs and cats) for flea control
• Usage of insect repellant
• People traveling in different countries to take additional measures.
For more information, you can visit WHO and Wikipedia.
Plague