Oral Leukoplakia? What is this? What causes this problem? Is it curable? What are the signs and symptoms? How can homeopathy help you? All of this and more answered, in this post and of course our doctors always there to help you. Just fill in your details in the form down below and we will answer all your questions for FREE!
Get help from our expert team of doctors!
Looking for answers, help for the disease? Why not take an expert's opinion? Fill in some of your info below and we will answer all your questions.
IT'S FREE. We will call you back within 48 hours!
We are always here to help you. Just take one step towards Dr. Thind's Homeopathy, we'll offer you the best treatment.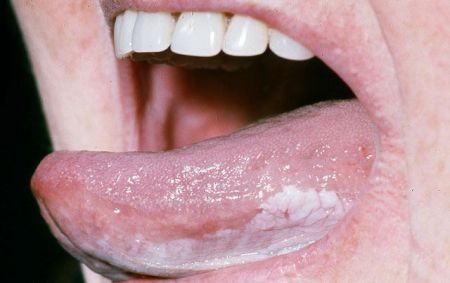 1)What is Oral Leukoplakia?
Oral leukoplakia is the most common premalignant condition of the oral mucosa which results in white thick patches in the tongue.
Oral leukoplakia is characterized by white patch or plaque of the oral mucosa which cannot be easily identified.
People who are addicted to tobacco chewing, smoking or alcoholism are more likely to suffer from then this disease. It can also be associated with betel nut chewing and oral sub mucous fibrosis.
2)What age group are affected due to this?
Oral leukoplakia risk on peak between 50-70 years.
Males are more affected in a comparison to females.
Middle-aged males are most affected due to oral leukoplakia.
3)What are the causes of Oral Leukoplakia?
The causes of oral leukoplakia are:
Chronic smokers.
Irritation from tooth due to rough edges.
Ill-fitting of dentures that rub against our cheek or gum.
Pipe smoking.
Chewing tobacco.
More sun exposure to the lips.
Oral cancer in rare cases.
Prolonged use of alcohol.
Human papillomavirus infection.
A person who affected autoimmune diseases.
The habit of chewing pens, biting lips may also cause this.
Tooth grinding.
4)Is Oral Leukoplakia painful?
Yes, in some cases it is a painful condition and also it depends upon the severity of the symptoms.
5)What are the sign and symptoms of Oral Leukoplakia?
• Flat, gray or gray-white plaques on the gums, a floor of the mouth, inside cheeks or under the tongue.
• Sore may last from a few weeks to months
• Sore develop into white patch slowly which may be thick, roughened, wrinkled or with a hardened surface.
• The sore is not easily scraped off.
• Nonhomogeneous leukoplakia  has an uneven surface which is usually reddish, ulcerate or warty.

6)How to investigate the case of Oral Leukoplakia?
• Complete case history of the patient.
• Physical examination of the patient.
• Proper clinical checkup.
• Biopsy.
7)How to treat the case of Oral Leukoplakia?
Oral leukoplakia patches can be removed by using laser therapy. 
Photodynamic therapy.
Medication such as antiviral medications.
Surgery.
8)Can leukoplakia be benign?
Oral leukoplakia usually does not cause any complications or permanent damage.
In most of the cases, the oral leukoplakia patches are benign (non-cancerous).
In very rare cases if this condition is untreated may lead to the cancerous condition.
9)What are the complications of Oral Leukoplakia?
Some complications of oral leukoplakia are:
Oral cancer.
Permanent damage of mouth tissues.
Problems or any infection of the mouth.
10)Similar disease related to Oral Leukoplakia?
Epithelial Dysplasia.
Lichen planus.
Squamous cell carcinoma.
Ectodermal Dysplasia.
Candidiasis.
11)How to prevent Oral Leukoplakia?
Oral leukoplakia can be prevented with lifestyle changes-
Stop smoking or chewing tobacco.
Eat antioxidant rich food diet like spinach and carrots.
Antioxidants may help deactivate irritants that cause patches.
Reduce alcohol use.
Contact the doctor immediately if you suspect leukoplakia. This can help keep the patches from getting worse.
12)Can homeopathic medicines help in case of Oral Leukoplakia?
Yes, homeopathic medicines help in case of oral leukoplakia. Some of the homeopathic medicines which are helpful in case of leukoplakia. These are:
Antimonium Crudum
Apis Mellifica
Nitric Acid
Taraxacum
For more information, you can visit NCBI and Wikipedia.
Oral Leukoplakia