Neuromyelitis Optica? What is this? What causes this problem? Is it curable? What are the signs and symptoms? How can homeopathy help you? All of this and more answered, in this post and of course our doctors always there to help you. Just fill in your details in the form down below and we will answer all your questions for FREE!
Get help from our expert team of doctors!
Looking for answers, help for the disease? Why not take an expert's opinion? Fill in some of your info below and we will answer all your questions.
IT'S FREE. We will call you back within 48 hours!
We are always here to help you. Just take one step towards Dr. Thind's Homeopathy, we'll offer you the best treatment.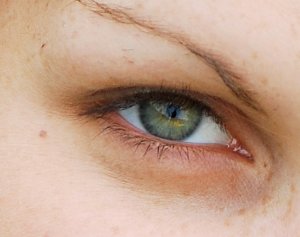 What is Neuromyelitis Optica (NMO)?
Neuromyelitis optica is a central nervous system disorder, also known as Devic disease (DD). It is an autoimmune disorder that affects the spinal cord and optic nerves.
It is characterized by optic nerve or spinal cord inflammation, which may also affect the brain.
Spinal cord Lesions lead to varying degrees of weakness or paralysis in the legs or arms, loss of sensation or bladder dysfunction and bowel dysfunction.
Who is more prone to Neuromyelitis Optica?
Devic's disease is more common in women than in men.
Is Neuromyelitis Optica is a genetic disorder?
Yes, It is possible that some people have a genetic susceptibility of having neuromyelitis optical.
Do Races have some role in Neuromyelitis Optica?
Yes, Incidence of neuromyelitis optica is more seen in individuals who live in temperate climates and of white races.
What are the Causes of Neuromyelitis Optica?
Devic's disease is associated with many systemic diseases Such conditions include:
Collagen vascular disease
Antibody syndromes
Infections
Varicella-zoster virus
Epstein – Barr virus
HIV
chlamydia,
cytomegalovirus
What are the Sign and Symptoms of Neuromyelitis Optica?
Loss of vision
Pain in eye
Loss of spinal cord functions
Visual impairment
Decreased visual activity
Visual field defects
Loss of color vision
Muscle weakness
Loss of bladder and bowel control
Sexual problems
Arms and legs weakness
Painful muscle spasms in the arms and legs
Increased sensitivity to cold and heat
How to confirm the Neuromyelitis Optica?
MRI brain
MRI spinal cord
CSF investigations
Blood tests
How can neuromyelitis optics be fatal to health?
It causes follow complications which can cause harm to health:
Permanent loss of vision
Breathing difficulties
Osteoporosis
Sexual dysfunction
Depression
Paralysis in all four limbs
Depression
What treatments are available for Neuromyelitis Optica?
There is no fixed cure for neuromyelitis optica.
Few therapies help to reduce symptoms and to prevent relapses.
Corticosteroid drugs prevent the progress of a disease
An immunosuppressive drug will help to prevent subsequent attacks of neuromyelitis optica.
For more information, you can visit NMSS and Wikipedia.
Neuromyelitis Optica