Mountain Sickness? High Altitude Sickness? What is this? What are the signs and symptoms? How can homeopathy help you? All of this and more answered, in this post and of course our doctors always there to help you. Just fill in your details in the form down below and we will answer all your questions for FREE!
Get help from our expert team of doctors!
Looking for answers, help for the disease? Why not take an expert's opinion? Fill in some of your info below and we will answer all your questions.
IT'S FREE. We will call you back within 48 hours!
We are always here to help you. Just take one step towards Dr. Thind's Homeopathy, we'll offer you the best treatment.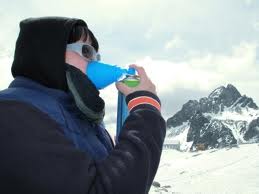 Q1. What is high altitude or mountain sickness?
Medical Definition of High Altitude is defined on the basis of scale i.e. High altitude: 8,000 to 12,000 feet (2,438 – 3,658 meters);
Very high altitude: 12,000 to 18,000 feet (3,658 – 5,487 meters); and Extremely high altitude: 18,000 feet above (5,500+ meters).

Q2. What causes mountain sickness?
Mountain sickness is caused by reduced air pressure and lower level of oxygen at mountains.
Q3. How to prevent mountain sickness?
-Don't go any higher (climb a mountain) for at least 24-48 hours.
-keep ibuprofen or paracetamol with you whenever you get a headache to take medication
-take an anti-sickness medication
-drink enough water
-avoid alcohol. -don't smoke.
Q4. Can altitude sickness cause vomit?
With a headache, nausea, vomiting, and loss of appetite can occur.
Q5. How to avoid mountain sickness?
-Ascend slowly.
-Take medications.
-Avoid alcohol.
-Delay exercise.
Q6. At what height mountain sickness occurs?
Breathlessness may occur at altitudes of 5,000 ft (1,500 m), mountain sickness occurs above 8,000 ft (2,400 m). It is difficult to say who will be affected by altitude sickness.
Q7. How long does altitude sickness last?
Mountain sickness will go away by itself after two or three days of rest.
Q8. How long does it take to get acclimatized to high altitude?
It takes about 3 to 6 weeks to acclimatized.
Q9. Can high altitude affect the heart?
Yes, high altitude can have a bad effect on health of people suffering from lung or heart disease. Exposure to high altitude affects the cardiovascular system of the body by decreasing oxygen in the blood (acute hypoxia).
Q10. What is considered to be high altitude?
High altitude is considered between 5,000 to 11,500 feet (1,524 and 3,505.2 m) above sea level.
Very high altitude is between 11,500 to 18,000 feet (5,486.4 m), and
Extreme altitude is above 18,000 feet.
Q11. How body adjusts to high altitude?
During acclimatization, the body produces more red blood cells to counteract the lower oxygen saturation in blood in high altitudes.
Q12. Can you get altitude sickness on a plane?
Air pressure inside an airplane is equivalent to mild altitude exposure. People who get symptoms when going to the mountains may get a headache, tiredness, and other symptoms of altitude in flight. Pressure change on the ears is not altitude problem it just an air volume change.
Q13. Can high altitude affect blood pressure?
When exposed high altitude than there is an increase of 14 mm of Hg in systolic blood pressure and 10 mm of Hg in diastolic blood pressure.
Q14. What are the symptoms?
-Difficulty in sleeping
-Dizziness or light-headed sensation
-Fatigue
-Headache
-Loss of appetite
-Nausea or vomiting
-increased heart rate
-Shortness of breath.
Complication of mountain sickness:
-Coma. 
-Pulmonary edema.
-seizure due to swelling of brain.
For more information, you can visit Wikipedia and NCBI.
Mountain Sickness