During sexual performance if a man is not able to develop or maintain the erection of the penis is called erectile dysfunction.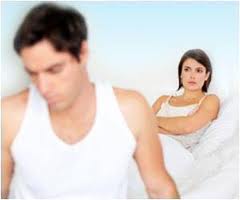 Get help from our expert team of doctors!
Looking for answers, help for the disease? Why not take an expert's opinion? Fill in some of your info below and we will answer all your questions.
IT'S FREE. We will call you back within 48 hours!
We are always here to help you. Just take one step towards Dr. Thind's Homeopathy, we'll offer you the best treatment.
This sexual dysfunction increases with increasing age. It affects the man's self-esteem and has a great impact on his partner's sex-life.
Basics:
The systems involved in the process of erection are Central nervous system, peripheral nervous system, vascular and hormonal system. Any abnormality in these systems can develop inability to erect, ejaculate and experience orgasm.
Causes of Erectile Dysfunction
Common medical conditions leading to erectile dysfunction include:
• Kidney disease.
• Cardiovascular disease.
• Obesity.
• Drug abuse.
• Multiple sclerosis.
• Diabetes.
• Arterial Disorders
• Hypothyroidism.
• Neurogenic Disorders.
• Deterioration of the nerves and arteries near the penis during surgery.
• Side-effects of certain drugs, notably ones for blood pressure and depression.
• Psychological factors such as stress, nervousness, and anxiety, guilt, depression or relationship problems.
• Physical injury to the penis, spinal cord, prostate, bladder or pelvis.
• Hormonal disorders.
• Chronic alcoholism.

Signs and Symptoms of Erectile Dysfunction
• Premature ejaculation.
• Man is not able to complete the act of sexual intercourse as he unable to attain an erection or keep it maintained.

Investigations for Erectile Dysfunction
• Physical examination
• Lab investigations are done to rule out underlying condition.
Following tests may be performed to assess the severity of erectile dysfunction:
• Duplex ultrasound.
• Penile nerve function.
• Nocturnal penile tumescence (NPT).
• Dynamic Infusion Cavernosometry.
• Corpus cavernosometry.
• Digital Subtraction Angiography.
• Magnetic resonance angiography (MRA).

Treatment for Erectile Dysfunction
Psychotherapy, as well as daily exercises, are beneficial because these increase the flow of blood to all parts of the body and also increase male hormones level.
When psychotherapy fails to help, interventional modes are adopted.
• Testosterone replacement- In case ED is due to low testosterone levels.
• Vacuum constriction devices.
• Drugs (Viagra, Cialis, Levitra), penis suppositories, ointments, injectable drugs, etc. Drugs (Viagra, Cialis, Levitra), penis suppositories, ointments, injectable drugs, etc.] • Surgery – Prosthetic implantation (artificial rods) is done into the penis and allowed to remain there.

Diet /management of Erectile Dysfunction
• Educating the patient regarding treatment options.
• Periodic follow up of efficacy and side-effects.
• Lifestyle modifications to reverse erectile dysfunction.
Diet:
• Diet rich in zinc e.g. soy food, peanuts, almonds, oysters.
• Avoid fatty food and red meat.
• Consume whole grains as they are the richest source of vitamins, fiber, and anti-oxidants.
• Food rich in vitamin A, C, E, B1, and B2 should be included in the diet, this helps in maintaining normal libido.

Prognosis of Erectile Dysfunction
Most of the cases are curable. If the problem is due to psychological problems, trauma, hormonal disturbance the prognosis is generally good. Other medical causes may not be curable.

Complications of Erectile Dysfunction
• Stress or anxiety.
• Low self-esteem.
• Unsatisfactory sex life.
• Impotence.

Homeopathic treatment for Erectile Dysfunction
Lycopodium:
• Man is unable to attain an erection.
• Enlarged prostate.
Argentum nit:
• Erection fails when coition is attempted.
• Genitals shriveled.
Caladium:
• Organs seem larger, puffed and relaxed.
• Erection when half asleep and ceases when fully awake.
• Relaxation of penis during excitement.
• No emission or no orgasm during embrace.
Selenium:
• Increased sexual desire but decreased ability.
• Penis relaxes on attempting coition.
• Greatly exhausted by slight effort.