What is Computer Vision Syndrome? How to manage it? What are the precautions to be taken? What are the signs and symptoms? What is the cause of this disease? How to treat it? How can homeopathy help you? All of this answered, in this post and of course our doctors always there to help you. Just fill in your details in the form down below and we will answer all your questions for FREE!
Get help from our expert team of doctors!
Looking for answers, help for the disease? Why not take an expert's opinion? Fill in some of your info below and we will answer all your questions.
IT'S FREE. We will call you back within 48 hours!
We are always here to help you. Just take one step towards Dr. Thind's Homeopathy, we'll offer you the best treatment.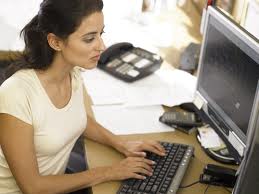 What is Computer vision syndrome?
It is the strain on eyes due to overuse of Digital device for a prolonged period. Digital instruments like the computer or any other device like mobile can strain the eyes if used for a prolonged time.
As far as the condition of Computer Vision Syndrome, in today's which has become part of daily business, education, mode of chatting and socializing. This increased use has is the reason for this major health complaint.
What are the causes of Computer vision syndrome?
The causes of Computer vision syndrome are as follows:-
• Female patients tend to have a reduction in the tear film's aqueous layer with increasing age.
• Uncorrected refractive errors may lead to blurred vision, asthenopia, eye fatigue, and headaches.
• Any pre-existing eye disease
• low humidity, and excess room illumination
How to diagnose computer vision syndrome?
– Consult an ophthalmologist for a routine eye check-up.
– An optometrist can provide you with corrective lenses that are optimal for your computer situation. The right lenses can help your eyes focus at the plane of the computer screen and provide some relief of headache symptoms but consulting an ophthalmologist can help rule out any other causes.
What are the symptoms and signs of Computer vision syndrome?
• Dryness in eyes
• Double or blurred vision
• A headache, backache
• Eye strain
• Heaviness in eyes with itching
• Difficulty in focusing
• Blinking of the eye is an important mechanism of keeping eyes relaxed and maintaining its moisture.
• Long working hours in front of computer leads to decreased blinking reflex. Long hour focusing in front of the computer causes straining of muscles of eyes resulting in heaviness on eyes.
What is the differential diagnosis for computer vision syndrome?
A lot of other factors are also associated with CVS such as –
• Improper light brightness of the computer screen
• An incorrect distance between computer and eyes
• Improper accommodation
• Less light in the working room
• Lack of moisture
• Decreased blinking
What investigations are required for computer vision syndrome?
• Patient's history including age, chief complaint, and the onset of symptoms.
• Previous eyeglasses prescriptions and eye medications, including lubricants, should be evaluated.
• Environmental factors, such as computer setup, seating, wrist position, monitor type desktop color, window proximity, and ceiling and desk illumination sources, should be evaluated.
• A hormonal evaluation, such as a thyroid profile and sex hormones.
• X-ray of the neck for evaluating cervical vertebral curvature.
What are the commonly indicated homeopathic remedies for computer vision syndrome?
Argentum nit
Ruta
Conium Mac
Natrum Mur
Euphrasia
How to prevent computer vision syndrome?
A lot of preventive measures can be taken in reducing symptoms along with Homeopathic medications –
Using LCD monitor than old tube style monitor, because LCD has anti-reflective surface and CRT monitor cause flicker of images.
• Select a computer screen with the highest resolution.
• Select a large display for a desktop computer.
• The computer screen should be at least 20 inches away from your eyes.
• The computer screen should be 10 to 15 degree below your eyes for relaxing of head and neck.
For more information, you can visit AOA and eMedicine.
Computer Vision Syndrome