What is Carpal Tunnel Syndrome? How to manage it? What are the precautions to be taken? What are the signs and symptoms? What is the cause of this disease? How to treat it? How can homeopathy help you? All of this answered, in this post and of course our doctors always there to help you. Just fill in your details in the form down below and we will answer all your questions for FREE!
Get help from our expert team of doctors!
Looking for answers, help for the disease? Why not take an expert's opinion? Fill in some of your info below and we will answer all your questions.
IT'S FREE. We will call you back within 48 hours!
We are always here to help you. Just take one step towards Dr. Thind's Homeopathy, we'll offer you the best treatment.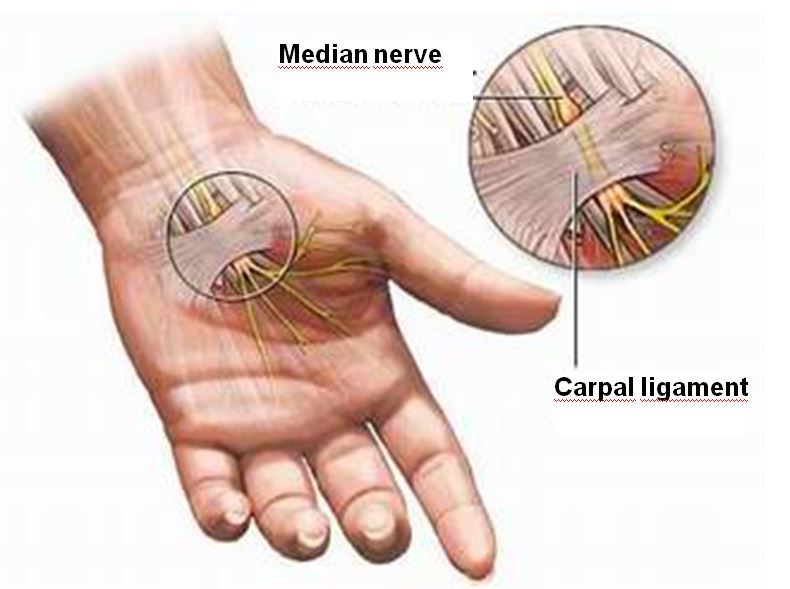 What is carpel turner syndrome?
Carpal Tunnel Syndrome is a common condition in which there is a compression of the median nerve, characterized by pain, weakness, and numbness in the muscles of the hand. There is a small tunnel-shaped structure in the central part of the wrist joint through which passes a nerve called the median nerve.
Who are affected by carpal tunnel syndrome?
It is more common in males. The peak age for the occurrence of carpal tunnel syndrome is 45-60 years.
Factors leads to carpal tunnel syndrome?
The exact cause of CTS is unknown, but the following risk factors have been identified:
-repetitive use of the hand or continuous motion of the hand.
-Obesity.
-Trauma to the wrist bone.
-Hypothyroidism. 
-Diabetes.
-Alcoholism.
-Amyloidosis.
-Arthritis.
-Multiple myelomas.
-Cardiac failure.
-Pre-menstrual syndrome (PMS).
Carpal tunnel syndrome signs and symptoms?
-Pain with numbness and tingling in arm which radiate to the elbow.
-weakness of hands cannot hold things.
-numbness of hands
-burning type of pain in the hand.
What will happen if carpal tunnel syndrome remaines untreated?
If not treated, carpal tunnel syndrome can lead to weakness and lack of coordination in fingers and thumb. Therefore,treatment can relieve pressure on the nerve and intensity of the pain reduced.
Is Carpal Tunnel serious?
Carpal tunnel syndrome is not a serious ailment but it is a painful disorder of the wrist and hand that causes numbness and weakness of the hand.
Will carpal tunnel heal on its own?
Rest does not reduce the compression on the median nerve, it is tougher for carpal tunnel syndrome to heal on its own because the inflammation does not go away as easily.
Is heat good for carpal tunnel?
The heat can relieve pain and helps in healing.
How to investigate carpal tunnel syndrome?
-electromyography (EMG) and nerve conduction are considered as the first-line investigation for carpal tunnel syndrome.
Is it manageable?
Carpal tunnel syndrome is manageable by conservative treatment.
Homeopathic treatment for carpal tunnel syndrome?
-Calcarea carb
-Calcarea phosphoricum
-Causticum
-Guaiacum
For more information, you can visit Wikipedia and eMedicine.
Carpal Tunnel Syndrome