What is Binswanger Disease? How to manage it? What are the precautions to be taken? What are the signs and symptoms? What is the cause of this disease? How to treat it? How can homeopathy help you? All of this answered, in this post and of course our doctors always there to help you. Just fill in your details in the form down below and we will answer all your questions for FREE!
Get help from our expert team of doctors!
Looking for answers, help for the disease? Why not take an expert's opinion? Fill in some of your info below and we will answer all your questions.
IT'S FREE. We will call you back within 48 hours!
We are always here to help you. Just take one step towards Dr. Thind's Homeopathy, we'll offer you the best treatment.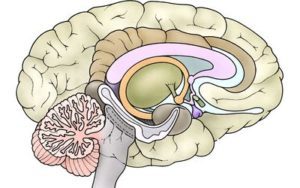 What do we know about Binswanger's disease?
It is also called subcortical vascular dementia, which damages the deep layers of the brain's white matter.
Is Binswanger's disease Is Hereditary?
Binswanger disease is not a hereditary disease.
What are the Symptoms of Binswanger's disease?
The short -term memory
The regulation of attention
The ability to act
Difficulty in decision making
Appropriate behaviour
Forgetfulness
Changes in speech
An unsteady gait
Clumsiness
Frequent falls
Changes in mood
How to Diagnose Binswanger's disease?
CT scan
Magnetic resonance imaging (MRI).
Binswanger's disease can be Compare With which diseases?
• Huntington disease dementia
• Depression
• Dementia due to trauma head
• Dementia due to HIV disease
• Parkinson disease dementia
What is Homoeopathic treatment for Binswanger's disease?
Agaricus muscarius
Anacardium orientale
Belladonna
Hyoscyamus
Phosphoricum Acidum
For more information, you can visit rarediseases.org and NIH.
Binswanger Disease