What is Asthma? How to manage it? What are the precautions to be taken? What are the signs and symptoms? What is the cause of this disease? How to treat it? How can homeopathy help you? All of this answered, in this post and of course our doctors always there to help you. Just fill in your details in the form down below and we will answer all your questions for FREE!
Get help from our expert team of doctors!
Looking for answers, help for the disease? Why not take an expert's opinion? Fill in some of your info below and we will answer all your questions.
IT'S FREE. We will call you back within 48 hours!
We are always here to help you. Just take one step towards Dr. Thind's Homeopathy, we'll offer you the best treatment.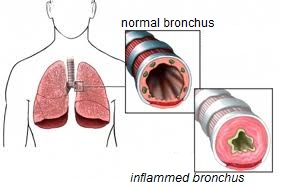 What is asthma?
It is the chronic inflammation of the bronchial tubes which results in swelling and constriction of the airways known as asthma.
Which age group is more affected due to asthma?
Both the sexes are affected equally due to asthma.
What are the causes of asthma?
• The inflammation in the airways is the major cause of the development of asthma.
• Common asthma triggers include: dust ,fumes, pollen etc.
• The family history of allergic rhinitis or eczema.
• Recurrent cold cough.
• Changes in weather.
• Tobacco.
• Smoking.
• Chemicals in the air or in food.
• Exercise.
• Pollen.
• Respiratory infections.
• GERD.
• Strong emotions and stress.
What are the risk factors?
• Patient having a family history.
• Patient having an allergic condition such as:
-atopic dermatitis
-allergic rhinitis (hay fever)
• Smokers.
• Exposure to second-hand smoke.
• Patient having exposure to exhaust fumes or other types of pollution.
• Exposure to occupational triggers such as:
• chemicals used in farming,
• hairdressing and manufacturing
What are the indications that confirm the presence of asthma?
• Cough with or without sputum production.
• Breathing difficulty.
• Tightness in the chest.
• Fatigue.
• Lethargy
• Weakness
• Wheezing chest worse at night or in the early morning, breathing cold air, exercise.
What is the differential diagnosis of asthma?
• Allergic and Environmental Asthma.
• Airway Foreign Body.
• Bronchiolitis.
• Cystic Fibrosis.
• Pulmonary Embolism.
• Chronic Sinusitis.
• Vocal Cord Dysfunction.
• Upper Respiratory Tract Infection.
• Bronchiectasis.
• Chronic Obstructive Pulmonary Disease.
• Churg-Strauss Syndrome.
• Gastroesophageal Reflux Disease.
How to investigate asthma?
• Family and personal history of allergies or eczema.
• Blood test.
• X-ray.
• Examination of the patient.
• Lung function test
How to manage the case of asthma?
• Avoiding substances that irritate the airways.
• Keep the house clean.
• Keep away from animal dander.
• Avoid smoking.
• Avoid.
• Air pollution.
• Industrial dust.
• Irritating fumes.
What is the dietary management of asthma?
• Fruits rich in vitamin C e.g. orange, peach, etc.
• Vitamin A containing vegetables and fruits.
• Flavonoid containing food.
e.g. onion helps in reducing inflammation of airways.
• Vitamin E rich food.
Can homeopathy help to treat asthma?
Yes, homeopathy can help symptomatically in this condition. Some of the homeopathic medicines which can help in this case.
• Arsenicum album
• Kalium carbonicum
• Sambucus nigra
• Natrium sulphuricum
• Antimonium tartaricum
• Spongia
For more information, you can visit MayoClinic and MedicalNewsToday.
Asthma