Adrenoleukodystrophy, or ALD, is an X-linked recessive genetic disease that affects the nervous system and adrenal glands characterized by the breakdown or loss of myelin and progressive dysfunction of the adrenal gland.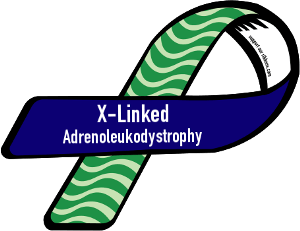 Get help from our expert team of doctors!
Looking for answers, help for the disease? Why not take an expert's opinion? Fill in some of your info below and we will answer all your questions.
IT'S FREE. We will call you back within 48 hours!
We are always here to help you. Just take one step towards Dr. Thind's Homeopathy, we'll offer you the best treatment.
Is It A Genetic Disease?
Adrenoleukodystrophy is passed down from parents to their children as an X-linked genetic trait. It, therefore, affects mostly males, although some women who are carriers can have milder forms of the disease.It affects approximately 1 in 20,000 people from all races.
The condition results in the buildup of very-long-chain fatty acids in the nervous system, adrenal gland, and testes, which disrupts normal activity.
How Adrenoleukodystrophy is categorized ?
• Childhood cerebral form — appears in mid-childhood (at ages 4 – 8)
• Adrenomyelopathy — occurs in men in their 20s or later in life
• Impaired adrenal gland function (called Addison disease or Addison-like phenotype) — adrenal gland does not produce enough steroid hormones
Sign and Symptoms Of Adrenoleukodystrophy According To Stages
Childhood cerebral type:
• Changes in muscle tone, especially muscle spasms and spasticity
• Crossed eyes (strabismus)
• Decreased understanding of verbal communication (aphasia)
• Deterioration of handwriting
• Difficulty at school
• Difficulty understanding spoke material
• Hearing loss
• Hyperactivity
• Worsening nervous system deterioration
o Coma
o Decreased fine motor control
o Paralysis
• Seizures
• Swallowing difficulties
• Visual impairment or blindness
Adrenomyelopathy:
• Difficulty controlling urination
• Possible worsening muscle weakness or leg stiffness
• Problems with thinking speed and visual memory
Adrenal gland failure (Addison type):
• Coma
• Decreased appetite
• Increased skin color (pigmentation)
• Loss of weight, muscle mass(wasting)
• Muscle weakness
• Vomiting
How to diagnose Adrenoleukodystrophy?
• Blood levels
• Chromosome study to look for changes (mutations) in the ABCD1 gene
• MRI of the head
Treatment of Adrenoleukodystrophy
Adrenal dysfunction is treated with steroids (such as cortisol).
A specific treatment for X-linked adrenoleukodystrophy is not available, but eating a diet low in very-long-chain fatty acids and taking special oils can lower the blood levels of very-long-chain fatty acids.
These oils are called Lorenzo's oil, after the son of the family who discovered the treatment. This treatment is being tested for X-linked adrenoleukodystrophy, but it does not cure the disease and may not help all patients.
Bone marrow transplant is also being tested as an experimental treatment.
Adrenoleukodystrophy is a life threatened disease?
• Adrenal crisis
• Vegetative state (long-term coma)
Prognosis of Adrenoleukodystrophy
The childhood form of X-linked adrenoleukodystrophy is a progressive disease. It leads to a long-term coma (vegetative state) about 2 years after nervous system symptoms develop.The child can live with this condition for as long as 10 years until death occurs.