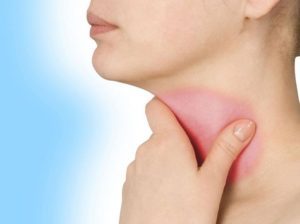 Bogart-Bacall syndrome is a voice disorder which is caused by overuse or abuse of vocal cords. It is most often occurs in singers or people who regularly speak outside their normal vocal range.
Age/Sex of Bogart-Bacall syndrome
Both males and females are equally affected by Bogart
Race of Bogart-Bacall syndrome
Individuals of any age can be affected by the bogart-Bacall syndrome.
Causes of Bogart-Bacall syndrome
The major causes of Bogart-Bacall syndrome are –
Speech and communication conditions such as:
Hypopigmentation/Deafness of Tietz Phonation break
Deafness — cataracts — skeletal anomalies
Deafness, genetic, nonsyndromic
Deafness — lymphoedema — leukemia
Noise-Induced Hearing Loss
Hearing Impairment
Deafness
Congenital deafness
Conductive deafness
Sensorineural deafness
Nerve deafness
Pervasive developmental disorders
Autism
Asperger syndrome
Communication disorders
Stuttering
Dyslexia
Throat condition which can lead to Bogart-Bacall syndrome are as follows:-
• Larynx cancer
• Hypopharyngeal cancer
• Throat cancer
• Oropharyngeal cancer
• Larynx conditions
• Smokers throat
• Chronic laryngotracheitis
• Oropharyngeal cancer
• Laryngitis
• Achalasia
• Acute pharyngitis
• Chronic pharyngitis
• Vocal cord paralysis
• Vocal cord cyst
• Vocal polyps
low pitchedBogart -Bacall Syndrome Signs and Symptoms
The major symptoms shown by patients with Bogart-Bacall syndrome are as follows:-
• Unnaturally deep or rough voice
• Dysphonia
• Vocal fatigue
Individuals who are most commonly affected are those whole-pitched voices, particularly if they have poor breathe and vocal control
Treatment for Bogart -bacall syndrome
Voice therapy by speech language pathologist is the treatment procedure for bogart-bacall syndrome. Removal of the underlying cause of disease is also helpful in treating the syndrome.